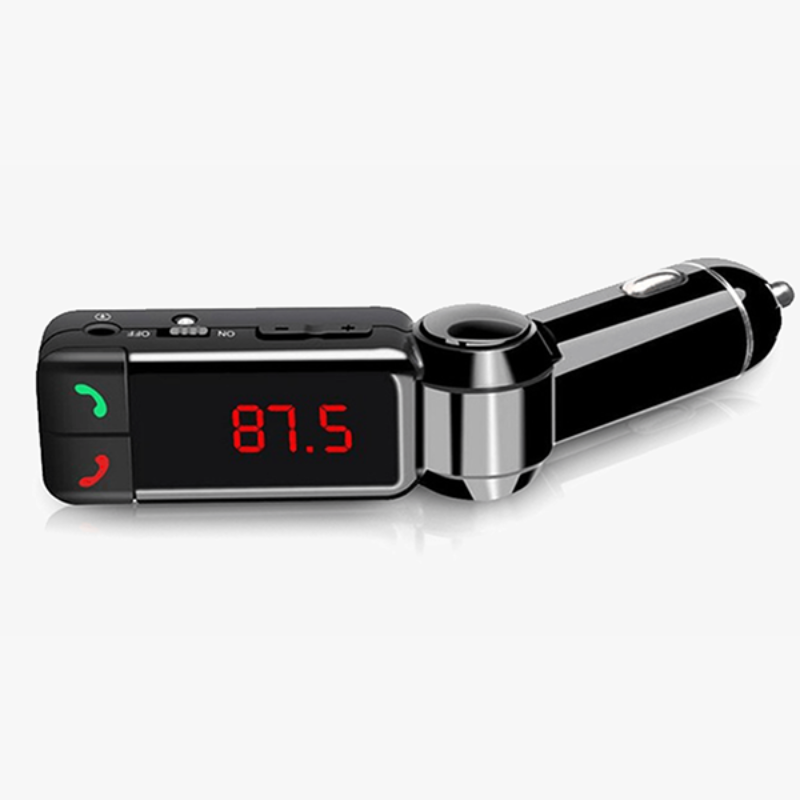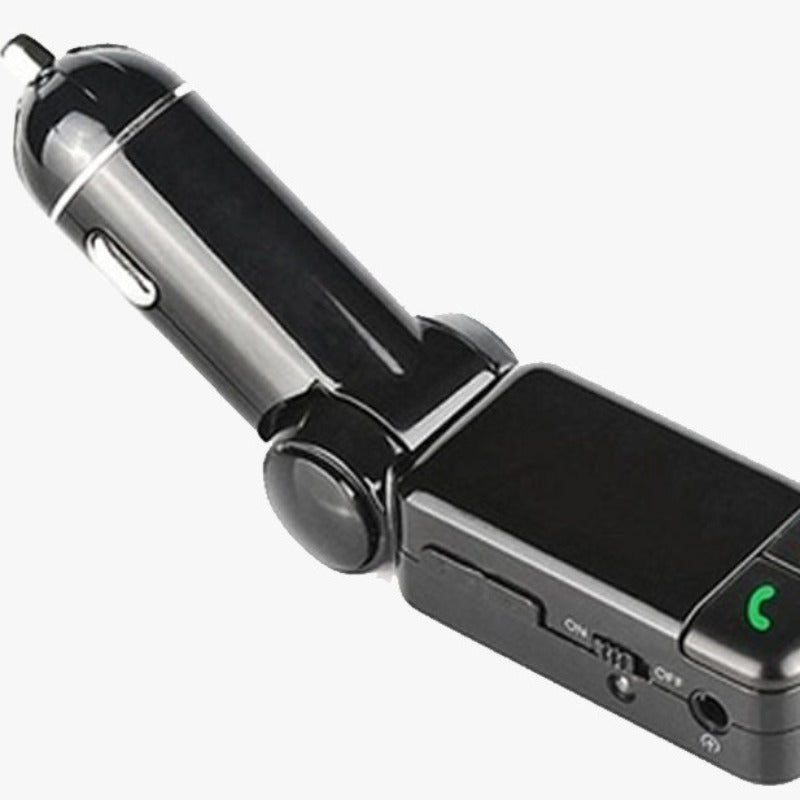 Bluetooth Car Adaptor-used for Hands-free calls, listen to music and receive audible directions - BFCM

In Stock
Fast Shipping to:
Your information is 100% secured
Why rely on discs and pen drives to carry your favorite songs? When you can simply connect your mobile with the new Bluetooth car adaptor. The new car adaptor provides the power to connect your devices like phones, MP3 players, GPS units and other wireless devices via Bluetooth. It can be used to receive calls, listen to your favorite music by connecting it with your phone, audio directions and even more. Not only the device provides you a hands-free experience while driving, but also ensures a safe journey without losing focus from the road.
The device comes with a powerful rechargeable battery which provides a long 16 hours battery backup. It can be connected to multiple devices at a time and is compatible with Android, Windows, iPhone and all other Bluetooth enabled devices.
Features:
Easy to use for receiving and rejecting the calls, small and handy with a size of 1.97"x0.98"x5.51". Also, the metallic body gives it a premium look and a bit classy which is a plus point in itself
The adaptor transmits your device's audio to the FM radio of the car so that you're no distracted while driving. It also gives a hands-free experience for receiving and rejecting calls
The multipoint support feature enables you to connect devices and transmit the audio simultaneously
Can be used to listen music, hands-free calls, transmit audio and even used to receive the direction audio for navigation
The adaptor can be connected to phones, MP3 players, GPS units, and other devices wirelessly via Bluetooth powered by a rechargeable battery with a life of up to 16 hours
Compatible with most smartphones with Bluetooth including android, windows, iPhone, iPad, tablet and even keypad phones
Specifications:
Color:Black
Product dimensions: 1.97"x0.98"x5.51"
Battery Life: Up to 16 hours